Next.js on Netlify: a powerful combination
Join Next.js enthusiast Salma Alam-Naylor for a whole hour dedicated to learning the benefits of building with Next.js on Netlify.
Next.js has quickly become a framework of choice for professional developers building e-commerce stores, marketing websites, and applications at work, allowing you to build scalable, dynamic applications with ease.
In this session, we'll focus on the flexibility of Next.js on Netlify and show off some key features of the Netlify platform that make building and deploying Next.js sites on Netlify a breeze.
Listen to the on-demand webinar where you'll learn:
How you can use Next.js to deliver a variety of web projects
How Netlify supports core features of Next.js
How Netlify features can enhance the developer experience when building with Next.js
How Netlify features can supercharge your team workflows so you can ship faster
Presented by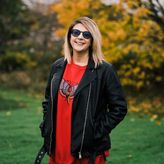 Presented by Salma Alam-Naylor
Staff Developer Experience Engineer
Salma — or whitep4nth3r — helps developers build stuff, learn things and love what they do. With a background in music, teaching, and comedy, and after a career as a front end developer and lead engineer, Salma is now a Staff Developer Experience Engineer at Netlify. A Microsoft MVP for Developer Technologies, Twitch Partner and winner of the Jamstack Conf 2021 Community Creator Award, Salma's projects center on activism for social change in the technology industry alongside making web development fun, accessible and engaging.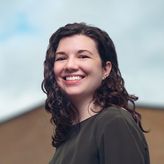 Presented by Melanie Crissey
Senior Product Marketing Manager
Melanie Crissey is a product marketing manager at Netlify where she supports teams focused on developer workflows and modern framework support. With a background in web performance and user experience analytics, she has a passion for web apps that are fast and easy to use. Melanie works remotely out of the Greater Atlanta area and loves supporting growing startups.